As you may have recently spotted on my Instagram, I was in the beautiful city of Amsterdam with easyJet holidays exploring the winter festivities, culture and staking out the best eateries the Neverlands capital has to offer.  
easyJet has recently relaunched their holiday offering, to create a 5* experience at low-cost prices and beyond that have made valuable tweaks such as more weekend flights than any other airline, a handpicked range of hotels and a brand-new shiny website. 
I was booked via easyJet holidays onto a four-night stay flying from London Gatwick to Amsterdam and staying at the 17th-century 4* boutique hotel, Estherea Hotel. Set along the Singel canal in the centre of Amsterdam, it's the perfect spot to position yourself for a few days to feel in the centre of all the action, but close enough to pop in to get cosy and take advantage of the complimentary tea, coffee and Dutch snacks – of which I had many! 
The hotel looked particularly spectacular due to its festive adornings. The breakfast buffet was included in my particular room rate and offers savoury and sweet options, as well as tea and coffee. Guests can also enjoy a glass of bubbly with their breakfast for that extra VIP feel. 
How to see the city
The best way to see Amsterdam is by booking onto a boat tour, not only will you explore the many canals in Amsterdam, but also learn some key historical facts. For example, did you know 'The Amsterdam' was actually an 18th-century VOC (Dutch East India Company) vessel which was used as a cargo ship? It took 15 months to ship cargo back and forth from Texel to Batavia. 
We went on a 75-minute audio tour with The Blue Boat Company – it's the perfect amount of time to explore without cutting into your day too much. 
How to get around
The trams are my favourite method of transport when I'm in Amsterdam. For 8 Euros you can travel unlimited across for the city for 24-hours and you can buy tickets onboard.
I use City Mapper to plan my routes by selecting the current location to a point of interest. 
You can also use Uber of the metro if trams aren't your thing. 
Where to eat
Balthazar's Keuken: A family-run feel, cosy restaurant with an open kitchen, serving innovative seasonal dishes in a rustic space. Every two weeks the restaurant creates a 3-course set menu for around £30 per person, including dishes such as guinea fowl and chestnut cake. 
Vasso: Don't be fooled by Vasso being in one of the highly populated tourist areas, this beautiful Italian eatery offers homemade with love pasta dishes and quality wine in a candlelit setting. For around £17 per person, you can get a beautiful pasta dish and glass of wine.  
PLUK: As well as being aesthetically pleasing, PLUK is the go-to for brunch, in fact so popular they had to open another location a few blocks away. The unicorn smoothie bowl is great for the health-conscious, while the eggs benedict served over a round croissant is something of dreams. It's around £8.50 for a smoothie bowl.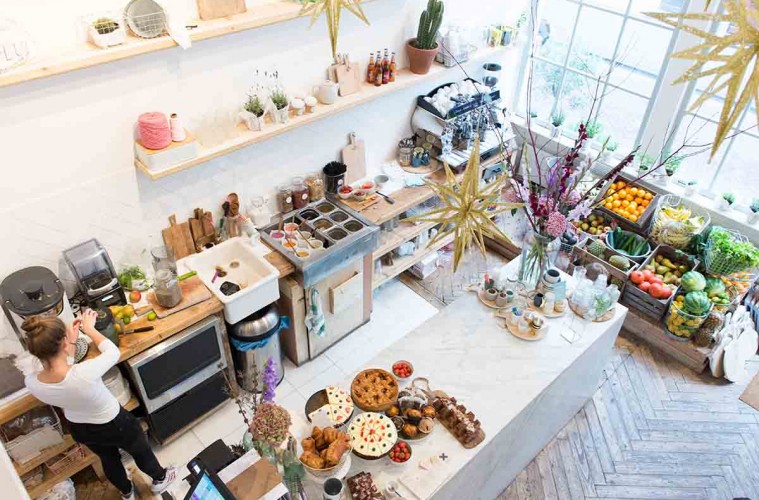 Where to shop
De Pijp: is the bohemium/Shoreditch area of Amsterdam, adorned with vintage shops, boutiques, modern eateries (check out Rainbowl and Avocado show) and the famous Heineken Experience.
9 Streets: is the quaint, picturesque area along the many canals of Amsterdam. Expect sample sales, pop-ups, brunch spots and Stroop waffle and fruit covered fruit stores (I see ya Polarberry). 
Jordaan: is the place to head for hip boutiques, stalls selling everything from jewellery to vintage paintings and of course, the cheese museum – because let's face it, cheese is life. 
You can literally shop until you drop, as easyJet holidays include 23kg bag free of charge, so you can spend the money you would have paid to purchase cabin baggage on some treats to take home. 
Discover easyJet holidays for yourself by heading over to https://www.easyjet.com/en/holidays/ 
*Please note this was a gifted experience.